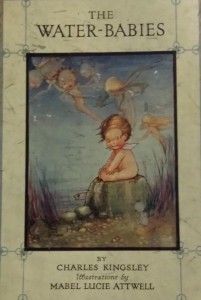 This is a wonderful book originally published in 1915. It includes 12 full page illustrations in colour as well as Mabel Lucie Attwell illustrations and pictures throughout.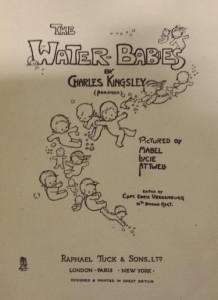 A first edition in pristine condition will cost between £100-£200.
The Water Babies by Charles Kingsley
The Water-Babies, A Fairy Tale for a Land Baby is a children's novel by the Reverend Charles Kingsley. Written in 1862–63 as a serial for Macmillan's Magazine, it was first published in its entirety in 1863.
It was written as part satire in support of Charles Darwin's The Origin of Species. The book was extremely popular in England, and was a mainstay of British children's literature for many decades, but eventually fell out of favour in part due to its prejudices (common at the time) against Irish, Jews, Americans, and the poor.
Mabel Lucie Attwell at AbeBooks.co.uk – UK site of the world's largest network for used, rare and out-of-print books.