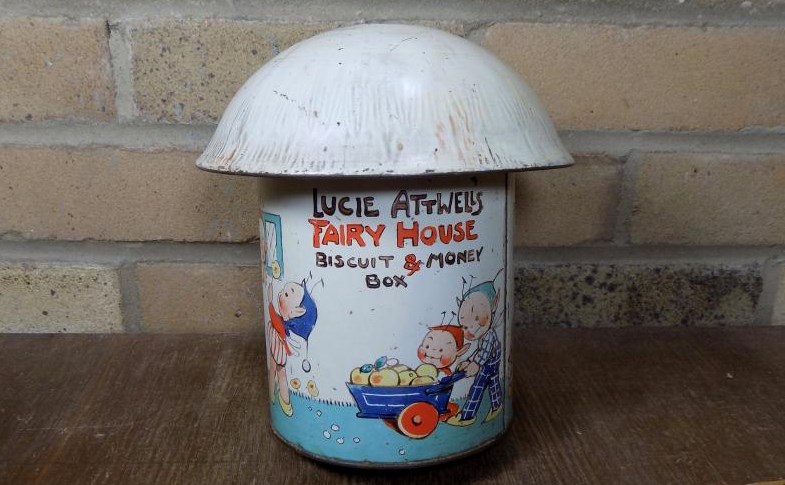 This Mabel Lucie Attwell box is both delightful and versatile being promoted in its own text as a Lucie Attwell's Fairy House Biscuit and Money Box. The picture unfolds around the tin showing both fairies and animals including both mice and a rabbit.
The Mabel Lucie Attwell Fairy Mushroom House Biscuit and Money Box sold for £189 on ebay in October 2017.
Pictures from around the tin.