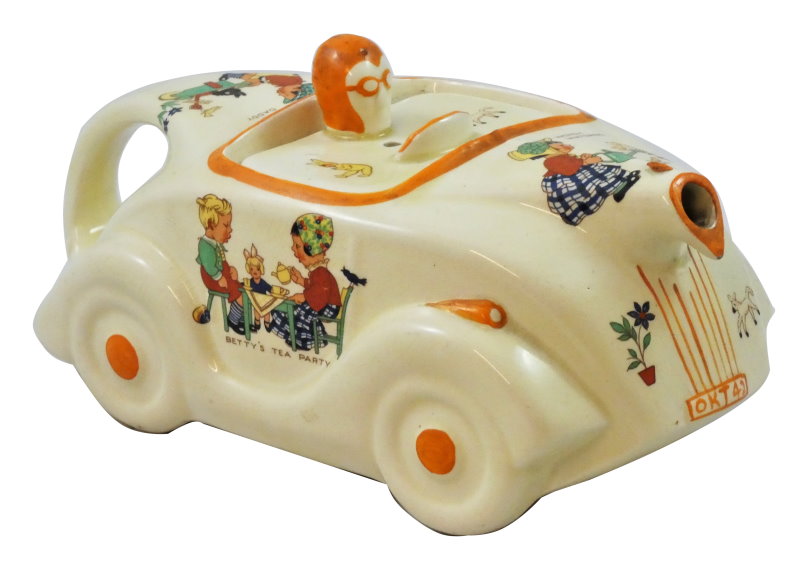 This bright and cheery James Sadler Racing Teapot with Mabel Lucie Attwell designs sold at Spicers Auctioneers of Driffield for £200 in February 2020. Mabel Lucie Attwell designs include Betty's Tea Party, Wendy Watering, Your Licence Please and features the number plate OKT42.
According to the Sadler related web site OK42.info the main transfers on the Mabel Lucie Attwell teapots varied from several, as well as variations for the smaller images.
The main transfers used are:
Your Licence Please
Wendy Watering
Helping Daddy
Playtime Pals
Dollies Bedtime
Bette'S Tea Party
We will feature further designs.